Sunny Automotive Optech Wins Continental's Best Supplier Award for Three Consecutive Years
On August 2, 2023, Continental hosted the 2022 Global Best Supplier Awards Ceremony in Regensburg, Germany, a prestigious event that recognized outstanding suppliers. Among the distinguished attendees were Sunny Automotive Optech's General Manager, Mr. Qiu Wenwei, and Sales Department Director, Ms. Sun Liangyu.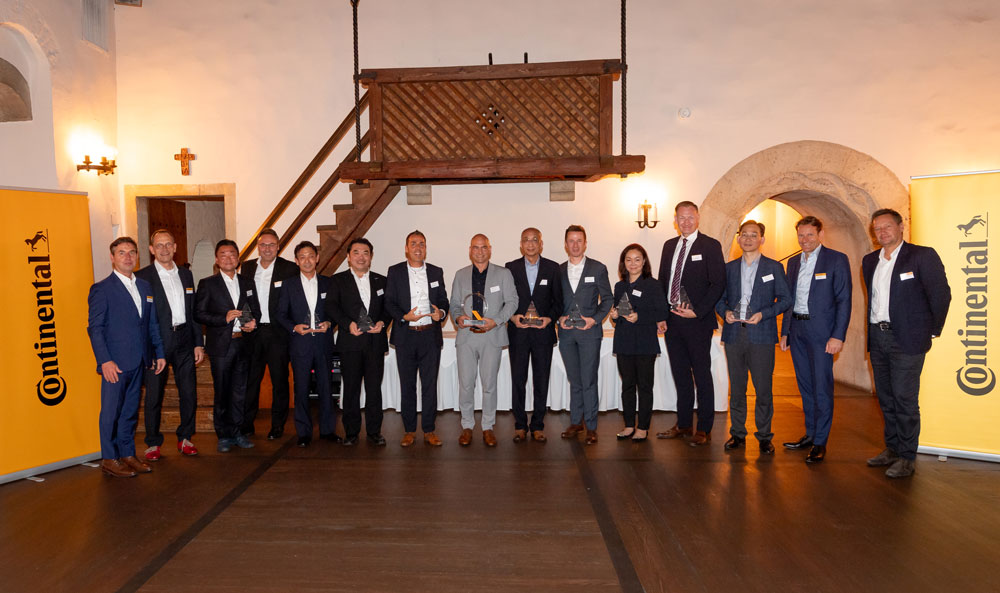 During this remarkable ceremony, Continental conferred upon Sunny Automotive Optech the prestigious "2022 Best Supplier" award, an accolade that underscored the company's exceptional performance throughout 2022, encompassing aspects such as cost-effectiveness, product quality, technological prowess, and exemplary service. General Manager Qiu Wenwei on behalf of Sunny Automotive Optech, marking the third consecutive year the company had been bestowed with this esteemed recognition, graciously accepted the honor.
Ningbo Sunny Automotive Optech Co., Ltd. has nurtured a robust partnership with Continental since 2004, fostering a deep and enduring collaboration in the realm of automotive optical solutions for nearly two decades. The consistent acknowledgment of Sunny Automotive Optech as the "2022 Best Supplier" for the third year in a row not only stands as a testament to the exceptional quality of their products but also serves as an affirmation of the company's unwavering commitment to delivering top-tier services.
Throughout the ceremony, clients expressed heartfelt appreciation for the close-knit collaboration and unwavering support they had received. They lauded the excellence of Sunny Automotive Optech's products and their remarkable logistical performance. Additionally, clients praised the company for its prompt and professional technical support and feedback, while also expressing high satisfaction with the customer-centric approach of the sales team. Concurrently, Continental articulated its aspirations for continued cooperation with their strategic suppliers in attendance, envisioning a collaborative effort to drive technological transformation within the automotive market.
In the foreseeable future, Sunny Automotive Optech remains steadfast in its commitment to the "Supporting Role Strategy," poised to seize opportunities for deeper cooperation with Continental and beyond. Leveraging its inherent strengths, the company will continue to prioritize technological innovation, ensuring the delivery of competitive products and services to its valued clientele. In tandem with Continental, they are determined to thrive amidst the intensifying competition within the market, fostering a win-win scenario for all stakeholders involved.